About us
The company "Three Star" was founded as a family business in the city of Kropivnitsky (Ukraine) in 1992. At the time of creation, the main activity is the production and sale of halva.
The company has gone from a small workshop for the production of halva to a powerful production factory for the production of oriental sweets, such as halva, kozinaki, dragee, and brittle sweets.
Today, the company "Three Star" - a modern enterprise, a leading national manufacturer of halva and kozinaki in Ukraine. The range of the company includes more than 100 positions of halva, kozinaki, dragee and brittle sweets. Both traditional and modern innovative technologies are used in production. Due to the most efficient use of equipment and the functioning of the HACCP food safety and quality management system, the enterprise corresponds to the modern European level of quality.
On the issue of product quality and manufacturing technology compliance is given high priority. The company has a certified technology laboratory and a quality management system in accordance with international standards. Laboratory equipment allows you to identify and weed out poor-quality raw materials, as well as monitor the quality of finished products at all stages of production. The specialists of the factory are constantly working in the direction of innovation and improvement of production technology, the creation of new products in the company's portfolio.
The company has its own fleet of vehicles and a wide distribution network, which allows for timely delivery of products to store shelves, both in Ukraine and abroad.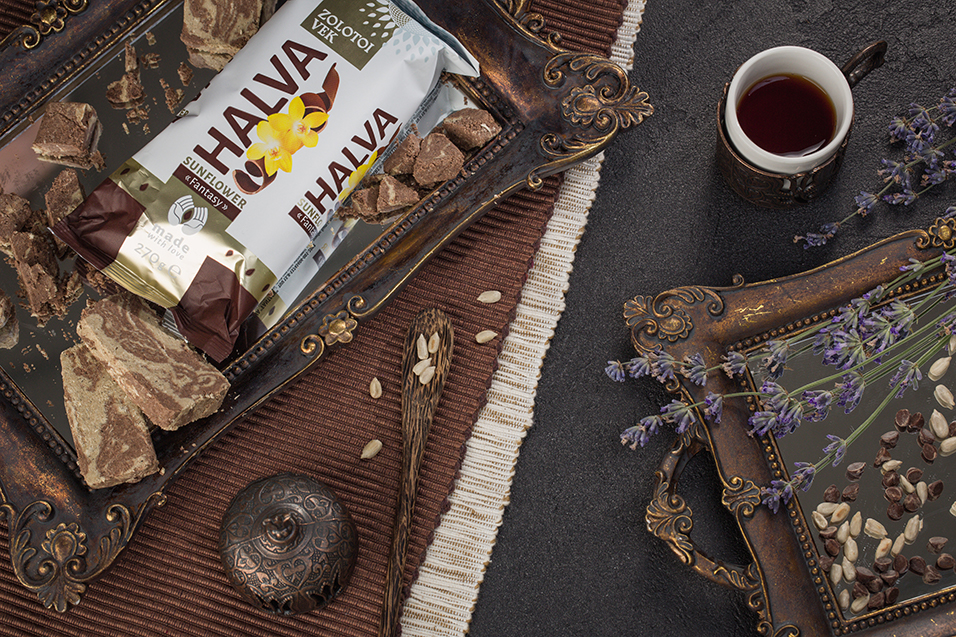 The main goals of the company are constant innovations in production, always high-quality products, strengthening positions in the Ukrainian and foreign markets.
"GOLD OF NATION" - the slogan and the rule of the company THREE STAR!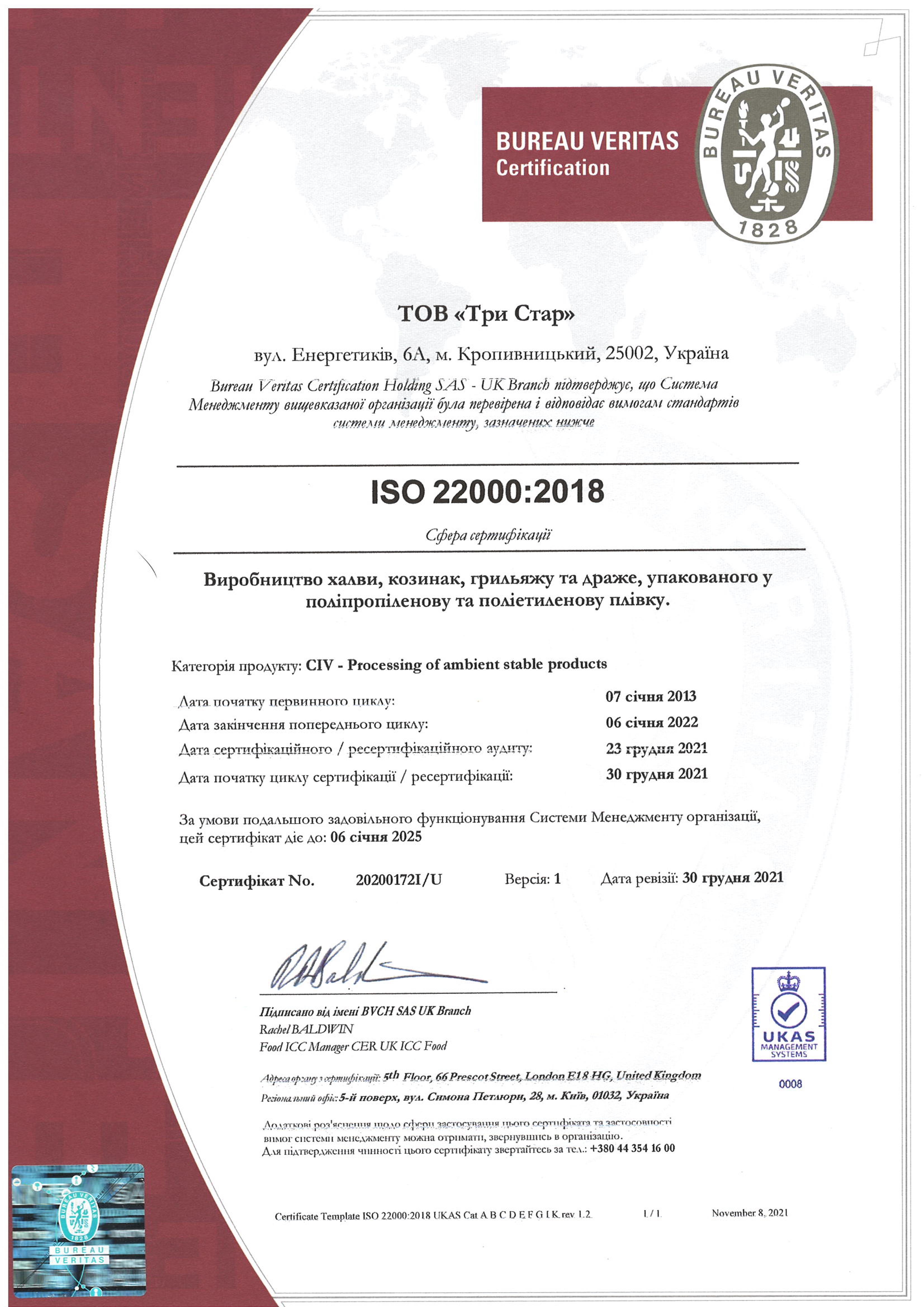 Export to 45 countries
The company "Three Star" successfully exports the sweets of TM "Zolotoi vek" to more than 45 countries of the world, including: Germany, England, Austria, Portugal, Italy, Bulgaria, Spain, Australia, Poland, Romania, Greece, Czech Republic, Lithuania, Latvia, Estonia , Moldova, Belarus, Armenia, Georgia, Azerbaijan, USA, Israel. Clients all over the world demonstrate high quality and incredible taste of our sweets, preferring TM "Zolotoi vek" confectionery.
Expansion of sales geography through the export of products is a priority for the company. We have many years of experience:
in ensuring regular deliveries abroad.
development of individual packaging.
adaptation of technical texts to cExport to 45 countriesustomer requirements.
Our policy is focused on the needs of exporters, so we apply an individual approach to each partner, which allows us to find the most effective conditions for cooperation.